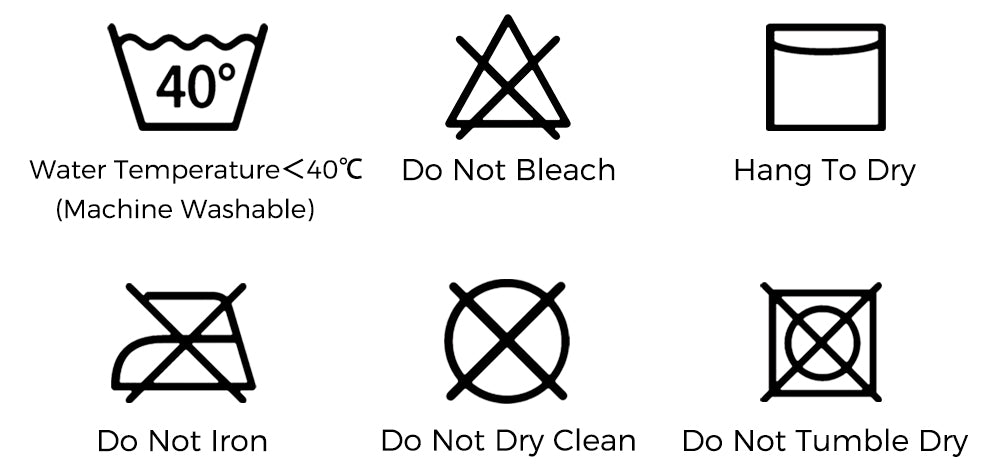 Hand wash (better) or machine wash, water temperature should not exceed 40℃.

Do not bleach, do not iron, do not dry clean.

Do not tumble dry but hang to dry after spin-dry in a well ventilated place. 
Care&Notes for Waterproof Socks:
Don't be exposed in the sun too long. One or two days is enough.

Shoes are recommended. When you walk in river or on the lawn, if you wear waterproof socks only, sharp stones/twigs may stick into the socks and break the function membrane.

Keep the water line below the cuff. If the socks are submerged in water completely, water may go into the socks from the top cuff.

Please note that heavy rain for hours may make your feet wet because rain will seep into the socks from top. Forgive us can not make the cuff too tight, we don't want to make your shins uncomfortable and painful.